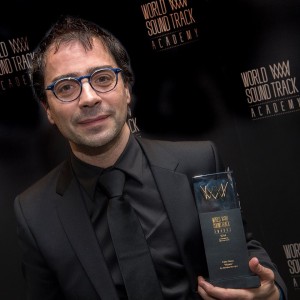 Award-winning Belgian composer and jazz pianist Michel Bisceglia is now attached to be the composer for the feature film project Metal Girl. Michel was the 2014 winner of the World Soundtrack Award, People's Choice category for "Marina", a film by veteran Belgian director Stijn Connix. Also nominated in this category were Howard Shore ("The Hobbit: The Desolation of Smaug") and Johann Johannsson ("Prisoners").
About joining "Metal Girl" Michelino says:
"I've recently had the chance to read the "Metal Girl" script while I was in LA for the second time this year. It was a pleasure to read because I was so well directed into the story, and I could visualize all the scenes very easily. What I like the most about the screenplay are all the little precise details (the personality of the main character, the locations, the other protagonists), which are very well described with a sense of humor. I really value the simplicity of the film. As a composer this quality is very attractive to me because I always enjoy working on small details.
"Metal Girl" is a very beautiful, refined and intimate story. It is my pleasure to be part of this great project!"
Award-winning Composer Michelino Bisceglia Joins "Metal Girl"