I'm thrilled to announce that award-winning cinematographer Nancy Schreiber, ASC joins the creative team of Metal Girl as Director of Photography. Nancy was the fourth woman ever voted into membership into the prestigious American Society of Cinematographers (ASC). In 2017, at The 31st Annual ASC Awards she received the prestigious ASC President's Award, which is "traditionally given to film professionals who have in some way personified the organization's motto of ideals — "Loyalty, Progress, Artistry" — not only through their work behind the camera, but as an ambassador of the filmmaking industry of the highest order." Former recipients include Douglas Trumbull ("Blade Runner"), Albert Maysles ("Gimme Shelter"), Richard Edlund ("Star Wars" episodes IV, V, and VI), and Francis Kenny ("Justified"). Nancy is the first woman to receive this estimable award.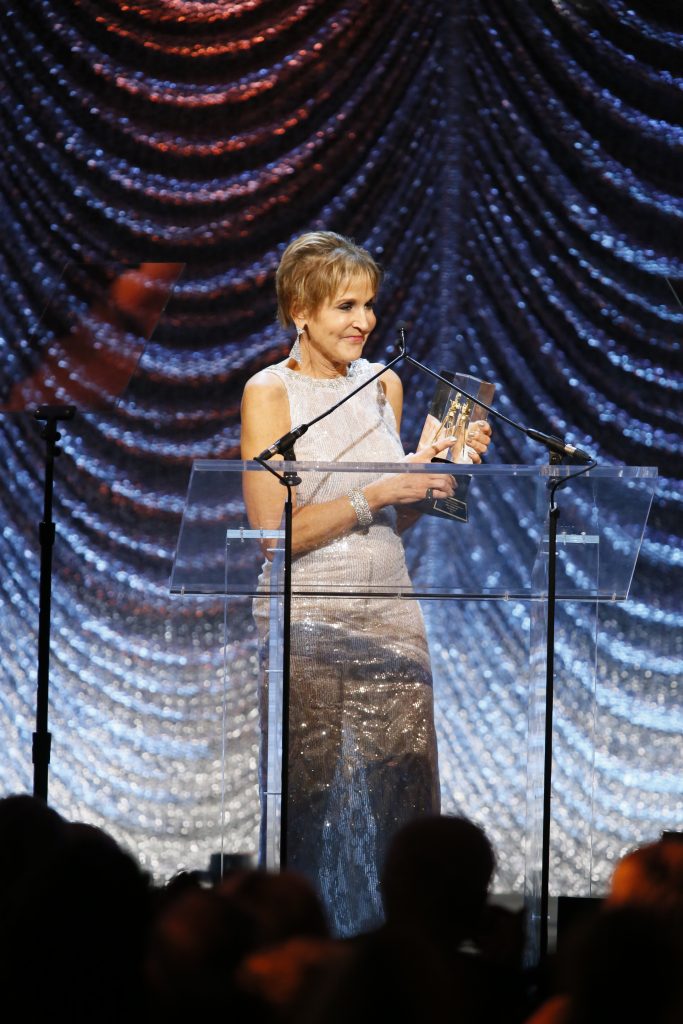 Nancy has received numerous other awards and accolades and has filmed countless features, many of which have premiered at Sundance and other top film festivals. She "was honored with the Best Dramatic Cinematography Award at Sundance for the film November, directed by Greg Harrison starring Courteney Cox. She also shared the Best Cinematography Award at Sundance for My America…Or Honk If You Love Buddah, and she garnered an Emmy nomination for Best Cinematography on the acclaimed Celluloid Closet for HBO. In addition, Schreiber was nominated for an Independent Spirit Award for Chain of Desire and was recognized in 2000 by Variety magazine as one of "10 DPs to Watch." Well regarded in the industry, Schreiber was chosen as director of photography for Visions of Light, a stunning documentary on the art of cinematography, an early high definition film."
Other films include Folk Hero & Funny Guy, directed by Jeff Grace, which premiered in competition at Tribeca, 2016.  She filmed The Nines, for John August, with Ryan Reynolds, Melissa McCarthy, Hope Davis and Octavia Spencer; Motherhood with Uma Thurman; and Loverboy directed by Kevin Bacon, with Kyra Sedgwick, Sandra Bullock, Matt Dillon and Marissa Tomei. Additional independent films she shot include: Serious Moonlight with Meg Ryan, Tim Hutton, Justin Long and Kristin Bell (Tribeca), Everyday, directed by Richard Levine, with Helen Hunt, Liev Schreiber, Brian Dennehy, Carla Gugino and Eddie Izzard (Tribeca); as well as Neil La Bute's Your Friends and Neighbors, with Ben Stiller, Catherine Keener, Aaron Eckhart, Amy Brenneman, Jason Patric and Natasha Kinski.
Her recent television work includes ABC's The Family with Joan Allen and Alison Pill, and the FX show, Better Things, staring Pamela Adlon, produced by Louie C.K. She was also the DP on the series, The Comeback, with Lisa Kudrow.
About joining the creative team of "Metal Girl", Nancy says:
"I'm attracted to projects that are all about the story and the script, and I thoroughly enjoyed "Metal Girl" on first reading. Copenhagen is a city I greatly admire, and I love shooting period films. I enjoy working on independent films where I am supporting the personal vision of the director and look forward to shooting this interesting project."
See more about Nancy at: www.nancyschreiber.com
View her profile on IMDB
Watch a montage of her beautiful work
Cinematographer Nancy Schreiber, ASC , Winner of the 2017 ASC President's Award, Joins "Metal Girl" as DP