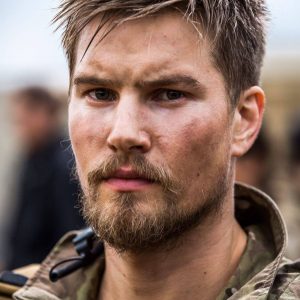 Congratulations to Mads Sjøgård Pettersen (who plays Olaf in Metal Girl) for his role in the award-winning Norwegian TV mini-series "Nobel: Peace. At Any Cost." 
A drama set between war-torn Afghanistan and Oslo, Norway, "Nobel" won the 2016 Best European TV Movie or Mini-Series Of the Year at the Prix Europa.
Since 1987, Prix Europa (the largest European broadcasting festival) awards the best European Television, Radio and Online productions annually highlighting the latest trends in European media. It also promotes European programs and supports their continental distribution and use.  "Nobel" has been sold to over 200 countries, following a deal with international rights distributor DRG.  It can now be seen in the U.S. streaming on Netflix. https://www.netflix.com/title/80131415
"Nobel" focuses on "Erling Riiser (Aksel Hennie), a Norwegian soldier in the Special Forces (FSK). He and his platoon are in action in Afghanistan with orders given by NATO and the Norwegian Foreign Office. Then Erling and his soldiers/friends are suddenly involved in a tricky political conspiracy. This has great impact on his life, his family and also in the end, Norway as a nation."
Mads plays the role of Håvard Bakkeli, one of a small band of Norwegian Special Ops deployed to Afghanistan, which also includes Norwegian actors Eirik Evjen, Odd-Magnus Williamson, Kyrre Hellum and Rolf Kristian Larsen.  Other key cast members include Anders Danielsen Lie (Oslo, August 31st), Tuva Novotny (Crimes of Passion), Christian Rubeck (The Heavy Water War), Danica Curcic (Silent Heart) and Odd-Magnus Williamson (Kon-Tiki).
Mads Sjøgård Pettersen is currently filming "12th Man", the true life story of the Norwegian WWII saboteur Jan Baalsrud, directed by Norwegian born Hollywood director Harald Zwart (The Mortal Instruments: City of Bones, The Karate Kid, The Pink Panther 2).
NOBEL: PEACE. AT ANY COST.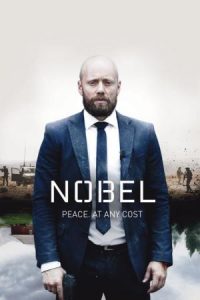 Directed by Per-Olav Sørensen
Written by Mette M. Bølstad and Stephen Uhlander
Produced by Håkon Briseid
Watch the fantastic and exciting drama NOBEL on Netflix:
https://www.netflix.com/title/80131415
Mads Sjøgård Pettersen in Prix Europa Award-winning TV Mini- Series "Nobel: Peace. At Any Cost."