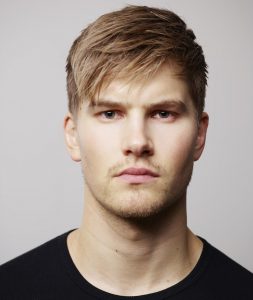 I'm excited and pleased to announce that Norwegian actor Mads Sjøgård Pettersen has joined the cast of "Metal Girl" for the role of Olaf. Metal Girl is a feature film coming-of-age story set in 1970s Copenhagen.
Mads Sjøgård Pettersen was born in Straumen, Norway and studied acting at The Norwegian Theater Academy in Frederikstad.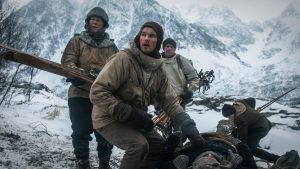 In the 2016 hit British biopic film "Eddie the Eagle", Mads plays the supporting role of Erik Moberg, a Norwegian ski jumper.  Loosely based on the life of Olympic underdog ski jumper Michael "Eddie" Edwards, the film stars Hugh Jackman and Taron Egerton.
In 2009, Mads  won Norway's prestigious Amanda Award for Best Supporting Actor in the comedy/drama feature "North".  He also starred in the critically acclaimed Norwegian film "Upperdog", which, amongst other awards and nominations, won the FIPRESCI Prize at the 2009 Berlin International  Film Festival.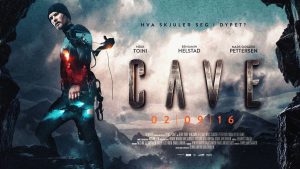 He stars with Heidi Toini and Benjamin Helstad  this fall in the Norwegian action thriller "Cave" by writer/director Henrik Martin Dahlsbakken.  The film centers on "a group of former military elite operatives who set out to explore an unchartered abyss, not knowing their worst nightmare is waiting for them deep beneath the ground."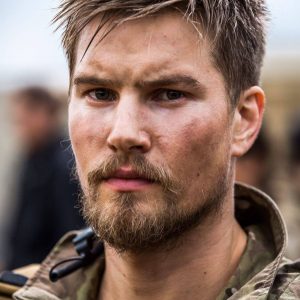 Mads will be seen in the family adventure feature "Askeladden – In Dovregubbens Hall" based on Asbjørnsens and Moe's classic Norwegian folktales, which will premiere in autumn 2017. Currently, he is starring in the critically acclaimed Norwegian TV mini-series "Nobel".
About joining the cast of "Metal Girl", Mads says:
"A young woman's journey to find her true inner self. A soul searching project set in the cradle of Scandinavia–Copenhagen–the capital of the country with the happiest people on earth. Who can resist such a rich and thrilling adventure into the core values of our modern society?"

Norwegian actor Mads Sjøgård Pettersen , in "Eddie the Eagle", to play Olaf in "Metal Girl"