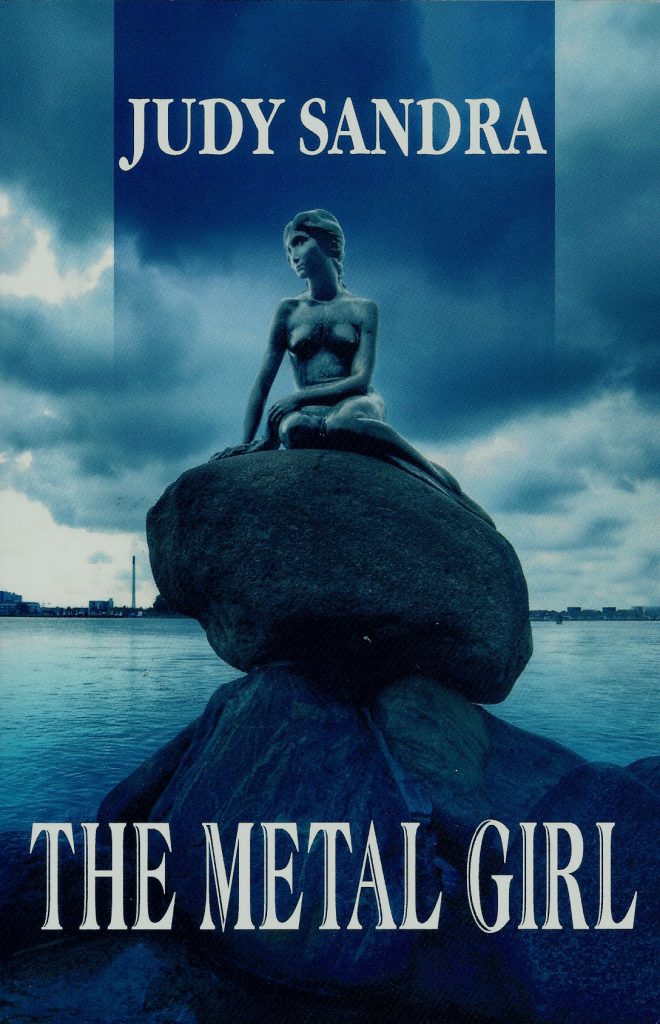 The Metal Girl is available in paperback
and e-book on Amazon.com


The Metal Girl
During the dreary month of March in Copenhagen in the early 1970's, a 25-year-old American woman travels on a solitary quest to become, in her mind, a "woman-of-the-world."  In fact, she is lost, adrift, dislocated, not only from familiar surroundings but from her innermost being. "It was the era of rising feminist consciousness, but my mind had not yet caught up to my age, and my consciousness was not the part of me that was rising up that winter."  The memoir-like narrative of The Metal Girl is told by the mature woman who looks back on her younger, more naive self. Describing a timeless and highly personal milieu, she tells her story with intimate candor as it unfolds in a lyrical, ironic, and insightful voice.  On her travels across Copenhagen to discover "life experiences", she meets an ensemble of memorable and somewhat eccentric new acquaintances. Her journey through these relationships climaxes late one night when she discovers the raison d'être of everyone else and, even more suprising, the disillusioning truth about herself.

Debra Eckerling's Author Q&A at WriteOnOnline.com with author Judy Sandra about The Metal Girl and her writing process.

At JS Media Blog read about how the Unitarian minister discovered a copy of the manuscript of The Metal Girl in the basement of the Brooklyn house church: The Reverend, The House Church, The Novel, The Resurrection.

PRAISE FOR THE METAL GIRL

 "The Metal Girl is an intriguing story...I notice the writer's command of language, how skilled she is at drawing me through Copenhagen, seeing it through the young woman's eyes as I ache for her dilemmas... its pleasure lies in this character's exploration of truths about human nature that are not just personal, but universal.
Jeanne Dickey, Fiction Author 
"Sandra gives a matter-of-fact portrayal of a twenty-something woman on the cusp of realizing who she is.  Her observations of the locale and the locals are so hyper-real...This is a short novel but Sandra's writing easily entices the reader to come in from the cold and stay a while." BostonBookBums, Book Blog

"As the story progresses, we have meals, and drinking, and polite surface conversations...no grand epiphanies, just a bunch of people struggling through everyday life trying to make and keep meaningful connections. One thing is certain, nothing is as it seems; even the banality is a lie. The Metal Girl was a book I put down with an "I wonder" still left on the tip of my tongue."
Cheryl Anne Gardner, Book Blogger


"Though it is short, the story sucks the reader in and feels like a much longer novel than it is, putting one into the shoes of the narrator easily. What struck me is that this woman could be anyone, and I think that that was entirely the purpose of the nameless character."
Bethany Nicholls,  Librarian

"Judy Sandra has done a wonderful job with The Metal Girl.  From the locations to the character descriptions, you can clearly envision the beautiful scenery and the crazy characters that are encountered along the way. As a reader, you feel that you are traveling along with her on a journey of reflection and self-discovery. It is beautifully written and an easy read."
Virginia Hill, Los Angeles