ANGELITO IN YOUR EYE
WINNER OF 6 FILM AWARD NOMINATIONS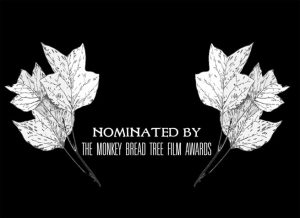 The Monkey Bread Tree Film Awards, London
An IMDB qualifying award festival
3 Nominations:
Best Short Film for less than $5,000
Best Genre Piece of the Season
Best Actor - Cameron Moir
Read more...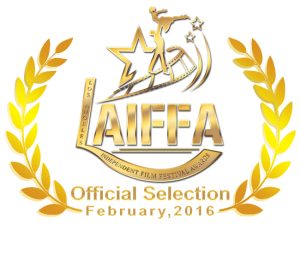 Los Angeles Independent Film Festival Awards
Official Selection, Feb. 2016
Nomination: Best Comedy Short Film
Read more...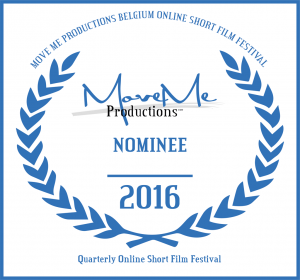 Move Me Productions Film Festival, Antwerp, Belgium,
3rd Edition, 2016
Nomination: Best International Short Film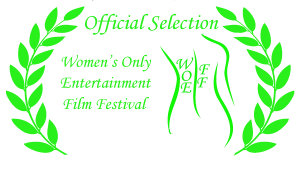 Women's Only Entertainment Film Festival Awards
May 2016
Nomination: Best Short Comedy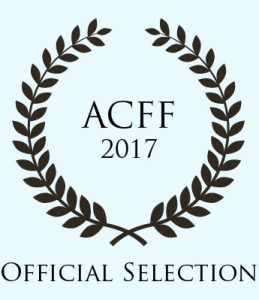 Official Selection
2017 Annual Copenhagen Film Festival
 




Angelito in Your Eye  

  
the sublime is the ridiculous

Synopsis:
Dejected and despondent, Ben is becoming unhinged. On the road to hope, he meets his Higher Self, who turns out to be a rather feisty and eccentric Spanish woman! Will these two get together? Will Ben find his Sanity again? In the process, he stumbles upon madness, mayhem, and magic. "Angelito in Your Eye" is a funny, fantastical look at finding inner peace. Sometimes the sublime is the ridiculous.
"Angelito in Your Eye" is the directorial debut of writer/director/producer Judy Sandra. During its 2016 festival run, the film received 8 film award nominations.
"Angelito in Your Eye" is released on Vimeo and YouTube.
For the behind the scenes slideshow, see below.
Short Film: Running time 8:15
Genre: Comedy / Fantasy 
Status: Completed

Cast:
Cameron Moir
Valeria Zunzun
Crew:
Director/Writer: Judy Sandra
Producer: Judy Sandra
Composer: Agatha Kaspar
Editor: Israel Lliteras
Director of Photography: Jon Wong
Costume Design: Amy Beard
Behind The Scenes - Making "Angelito in Your Eye"