"Metal Girl" - 4 Best Screenplay Award Nominations

FINALIST! "Metal Girl" was one of the three finalists in the
2016 Nottingham International Film Festival screenplay competition.  read more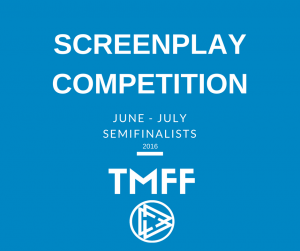 NOMINATED: 2016 Glasgow, Scotland based The Monthly Film Festival,
an IMDB qualifying award festival.
read more...

NOMINATED: 2016 Cynosure Screenwriting  Awards
Best Screenplay, Compelling Female Protagonists   Los Angeles, CA
WRITER: Judy Sandra
DIRECTOR: Judy Sandra
PRODUCER: Judy Sandra
Based on the novel The Metal Girl
by Judy Sandra.

Feature Film
Genre: Coming-of-Age, Comedy, Drama
Status: In Development


LOGLINE:  In the winter of 1974, a 25-year-old American woman travels to Denmark to become a "woman-of-the-world" and finds a little more adventure than she bargained for. 
DESCRIPTION:  In the winter of 1974, a 25-year-old American woman named Charlotte travels to Denmark on a solitary quest to become, in her mind, a "woman-of-the-world." On her travels across Copenhagen to seek "life experiences", Charlotte becomes involved with an ensemble of memorable and somewhat eccentric Scandinavians. Her journey through these relationships climaxes late one night when she finds a little more adventure than she bargained for and discovers the illuminating truth about herself.

"Metal Girl" is an exploration of a young woman's psycho-sexual awakening at a time when all the rules were changing, when feminism and sexual liberation were on the rise, and what it meant to be a woman was no longer clearly defined. But it is also a story about human nature and those universal questions for any young woman--or man--who is coming of age: Who am I? Where am I going? And as the fantasy mermaid in the story so aptly puts it: "What is freedom without love?"

The lead role of CHARLOTTE has yet to be cast. Suggested actresses are:
Jessica Brown Findlay

Felicity Jones

Jenna Coleman

Current supporting cast are: